All Ascon products that is regulated according to the Solas and EC marine equipment regulation is certified by the notified body, Det Norske Veritas. and the product is marked with a steering wheel and the notified body number of DNV 0575. Ascon idea of business is to be a total supplier of rescue and safety equipment for use in the maritime market, and in addition be a supplier to the non-maritime market, founded on the base product and production technology.Primary market;the shipping industry of the world, shipowners, shipyards, oem (orignal equipment manufacturer), serviceindustry, shipschandlers, the military market, industry others
Easy-Don Lifejacket Solas 74/83
HH 2010
Presentation: www.ascon.equip4ship.com
Address: Norway, SKIEN, 3728 Varpedelet 4 B
Contact person: Commercial Department ,e-mail
Phone: +47 35 544970
Fax: +47 35 544971

unselect all/select all
You have 0 products selected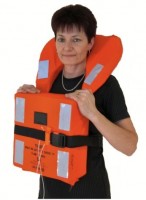 THIS NEW DESIGN JACKET has been produced to meet the latest requirements for rapid donning by unfamiliar persons.The special materials used in its construction are resistant to oil, are fire resistant, and do not absorb water.
Easy-Don Lifejacket Solas 74/83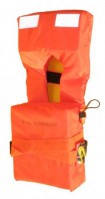 The HH 2010 lifejackets satisfy all the LSA floatation requirements. In addition the lifejacket material and construction have been subjected to rigorous tests for temperature cycling, oil resistance and strength.